How Do I Create A Ride?
Offering a Ride
When you create a ride, you are offering to give another person a ride on a trip you plan to take. You would use this feature if you have a car and you're willing to give another person a ride. (If you are NOT driving, please see 'How do I Request a Ride?')
To create a ride, you do need to have a profile. If you have not yet signed up, please do so now.
First – visit 'Create a Ride' in the main menu.

Start typing in your destination.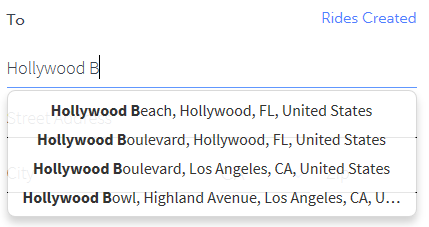 If you are going to a common location, such as a stadium, a park, a major landmark, you may start typing in the location name. As you do so, suggested matches for your destination will be displayed below. Keep typing… when you see your destination, just select it. The location name and address will be filled in and you'll move on to your trip origin.
If your destination is not a common location, move down to the street address.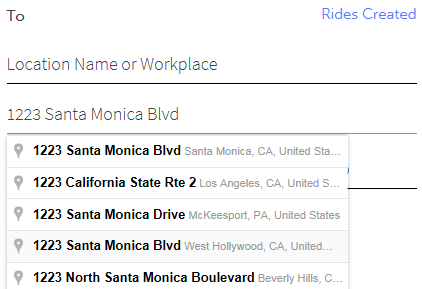 Start typing in the street address. As with the location name, suggested matches will be displayed as you type. Just select the address once you see it in the list.
Next, start typing in your trip origin. This works just like the trip destination for the location and address.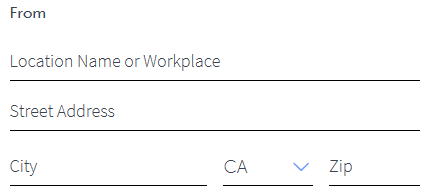 Once you have your destination and origin selected, please confirm when you plan to get to your destination.
Finally, if you are willing to give a free ride to someone, select the check box beside "free." If you would like the other person to contribute to your cost of driving, enter the amount you would like to receive.

Please note that our web site does not collect or transfer funds. Any payment would be strictly between you and your rider.
Finally, save your ride.

Reviewing your Trips
At any time, you may review the trips you have scheduled, both as a driver and as a rider. Just select 'My Trips' on the main menu.

When you go to My Trips, you may select upcoming trips, previous trips and confirmed trips (Rides Created).